Autohuur Italië - cultuur, traditie en plezier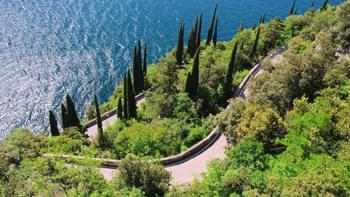 Reizen in Italië
Italië is waarschijnlijk de beroemdste laars ter wereld en een populaire bestemming voor veel autoverhuurders. Geen wonder, want indrukwekkende bergen en idyllische meren in het noorden van Italië, de langste kust van Europa (7600 km) met ontelbare mooie stranden, culturele bezienswaardigheden in ongelooflijk mooie steden en de beroemde Dolce Vita - het zoete leven - maken Italië tot iets heel bijzonders en het perfecte panorama voor de reis met uw huurauto. Bezoek de steden Pescara, Catanzaro, Tropea en Genua met uw huurauto en ervaar de Italiaanse levensvreugde van dichtbij.
Dit zijn de luchthavens in Italië
Ontdek de eilanden van Italië met een huurauto
De Italiaanse eilanden kunnen gemakkelijk worden verkend met een huurauto.
Huur een auto in Olbia of Cagliari en omring Sardinië. Ontdek kleine dorpjes in de bergen en neem een huurauto naar het strand om te ontspannen en tot rust te komen. Het is het beste om uw huurauto op te halen op Olbia Airport of Cagliari Airport. Een andere regio aan zee die u met een huurauto moet bezoeken is Bari. U kunt uw huurauto ook ophalen op het vliegveld of bij het autoverhuurkantoor in het centrum van de stad.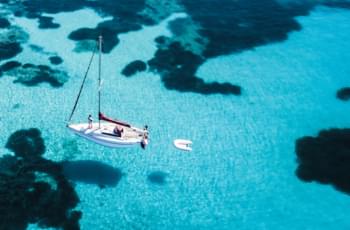 Zeilboot voor de kust van Sardinië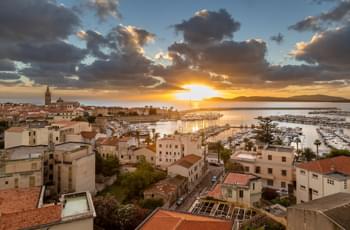 Gezicht op Alghero, Sardinië
Sicilië fascineert zijn bezoekers met oude tempels en theaters, adembenemende stranden en dromerige dorpjes. Verheug u op een ontspannen vakantie op Sicilië en geniet van de rit met uw huurauto langs de kust. Vind de juiste huurauto voor uw vakantie in Sicilië bij MietwagenCheck. Reserveer comfortabel van te voren van huis en haal het voertuig van uw keuze op bij een van deze locaties: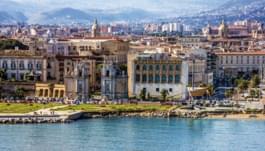 Palermo
Reis naar Elba en haal uw huurauto op in Campo nell'Elba. Op deze manier kunt u het eiland zelf ontdekken. Ontspan bij Padulella Beach of maak een wandeling naar Monte Capanne.
Bezoek de steden van Italië
De vele steden en regio's van Italië vertegenwoordigen de meest uiteenlopende gezichten van het land. Of het nu Pisa, Turijn, Napels, Livorno, Bolzano, Meran of Verona- elke stad heeft iets heel bijzonders voor zichzelf. Florence en de Ponte Vecchio, Milaan en zijn kathedraal, Rome en het Colosseum of Venetië en het San Marcoplein - in elke stad in Italië vindt u wereldberoemde attracties.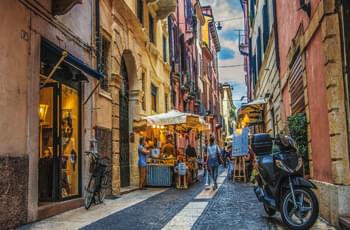 Verona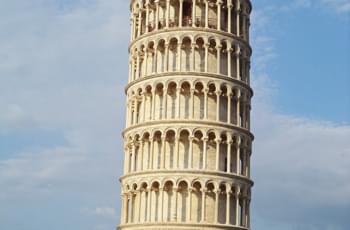 Scheve Toren van Pisa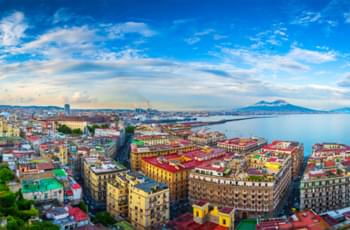 Napels
Met de auto naar vakantiebestemmingen in Italië
Maar natuurlijk is Italië niet alleen bekend om deze grote steden, maar ook om zijn prachtige landschappen. Wees flexibel met uw huurauto, reis naar Piemonte en Zuid-Tirol in het noorden van Italië, het prachtige Toscane aan de westkust, Calabrië en Apulië in het uiterste zuiden van het land. Op een reis met een huurauto in Italië moet het genot van de zon en het milde klimaat, het genot van culinaire specialiteiten en het genot van de Italiaanse manier van leven altijd op de voorgrond staan. Ontploft u zich en geniet van Italië!