Autoverhuur in Australië en de Zuidzeeën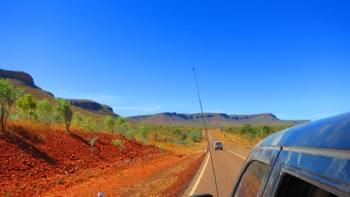 Huurauto Australië
Een vakantiereis naar Australië of de Zuidzee is perfect om met een huurauto te verkennen. Met een oppervlakte van 7,7 miljoen vierkante kilometer is Australië een van de grootste landen ter wereld. Het is niet dichtbevolkt en er zijn lange autoritten tussen de afzonderlijke steden. Een huurauto is een perfecte manier om Australië te verkennen. Het is het beste om uw huurauto online te boeken vanuit huis. Op ons autoverhuur vergelijkingsportaal kunt u verschillende aanbieders en aanbiedingen vergelijken en ook verzekeringen en extra's zoals navigatieapparatuur of kinderzitjes direct bij ons boeken. Dit zorgt ervoor dat alles voor u klaar staat als u aankomt.
Polynesië, Micronesië of Melanesië - op de Zuidzee-archipels ten noordoosten van Australië vindt u huurauto's op vliegvelden en metropolen op alle grotere eilanden, zoals Fiji, Bora Bora Bora of Papoea-Nieuw-Guinea. In Australië kunt u ook kiezen uit een breed scala aan automodellen en -types in steden als Sydney, Melbourne en Perth.
Kan ik mijn huurauto direct op de luchthaven ophalen?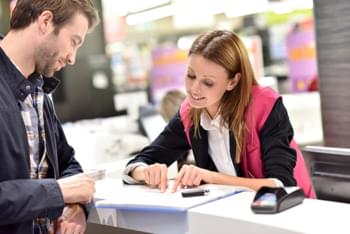 Haal uw huurauto direct op de luchthaven op
Ja, en dat is waarschijnlijk de beste optie voor u. De luchthaven heeft de grootste keuze aan voertuigen. Hier vindt u alles wat uw hartje begeert. Persoonlijk raden wij u een robuustere auto aan voor uw reis door Australië. Vooral als je de diepten van Australië op onverharde wegen wilt binnendringen, dan moet je een SUV Ik zou het overwegen. Reserveer uw huurauto direct op de luchthaven, zodat u deze direct na aankomst kunt ophalen en uw vakantie kan beginnen.
Op bijna alle luchthavens kunt u een auto huren in Australië en de Zuidzee. Hier zijn de meest populaire luchthavens:
Ontdek de natuur en de cultuur van Australië en de Zuidzee met een huurauto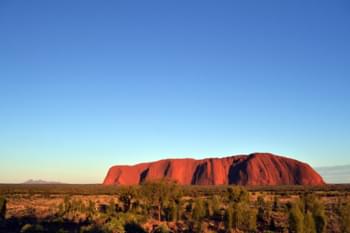 Ayers Rock in Australië
Het kleinste continent ter wereld, ook bekend als "Down Under", biedt een fascinerend landschap voor lange reizen door de Australische Outback. Met uw eigen huurauto heeft u de mogelijkheid om zelfstandig en flexibel de diverse flora en fauna te verkennen. Naast woestijngebieden biedt het Australische continent ook ongerept regenwoud en tal van nationale parken, zoals het Uluru-Kata-Tjuta National Park met de beroemde Ayers Rock. Voor degenen die de voorkeur geven aan spannende stedentrips, raden we een verkenning van de bruisende metropolen rond Brisbane, Canberra en Sydney met het wereldberoemde Opera House aan.
Waar u op moet letten bij het huren van een voertuig in Australië en de Zuidzeeën
Pas op voor links verkeer in Australië, Nieuw-Zeeland en sommige Zuidzee-eilanden.
Zowel in Australië als op sommige Zuidzee-eilanden overheerst links verkeer. Zorg er daarom voor dat het stuurwiel zich aan de rechterkant van de huurauto bevindt en dat de versnellingspook met de linkerhand bediend moet worden. Als u zich hierover zorgen maakt, kunt u het beste een voertuig met automatische versnellingsbak huren. Neem ook een internationaal rijbewijs mee om problemen met verhuur of verkeerscontroles te voorkomen. Op een route door de Australische Outback is ook een terreinwagen of een vierwielaangedreven huurauto aan te bevelen.
Bezienswaardigheden in Sydney
Naast het Opera House heeft Sydney nog veel meer te bieden:
Sydney Harbour Bridge
Bondi Strand
Schattige haven
Port Jackson
Is het de moeite waard om een auto te huren in de Zuidzee?

Het antwoord is ja! Paradijselijke regio's wachten ook op reizigers op de eilanden rond Australië. Om deze uitgebreid te kunnen verkennen is een huurauto op zich al de moeite waard. Met een huurauto kunt u comfortabel naar afgelegen stranden en baaien rijden en ontsnappen aan de grote toeristische groepen. De Zuidzee bestaat uit talloze kleine en grote eilanden. Tropische landschappen, fantastische stranden en een exotische flora en fauna worden aangeboden door de Cookeilanden en de Fiji-eilanden.
Nieuw-Zeeland met een huurauto - een zeer speciale road trip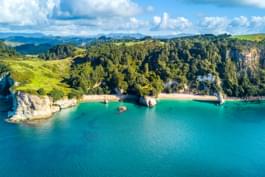 Coromandel Strand in Nieuw-Zeeland
In Nieuw-Zeeland kunnen reizigers een gevarieerd landschap verwachten met bergen, fjorden, meren en nationale parken. De stad Auckland heeft ook een bijzonder schouwspel met talloze zeilboten aan de kust van Nieuw-Zeeland en is zeker een stop met de auto waard. Vanuit Auckland kunt u een roadtrip door het hele land starten. Een populaire route is de volgende volgorde van hoogtepunten:
Ten noorden van de baai van de eilanden - Hier kunt u ontspannen op het strand, zwemmen met Definen en nog veel meer.
Rijden naar het schiereiland Coromandel - Hier vindt u niet alleen een prachtig landschap, maar ook goede wijn en bij Hot-Water Beach kunt u zelfs uw eigen kleine Hot-Tub graven.
Alle surfers worden naar Raglan getrokken - vanaf de vulkanische rotsen en de goede golven.
Verder naar Rotorua - Een indrukwekkend geothermisch wonder met een licht eirigene geur.
Tot Tongariro National Park - Hier staat de beroemde Tongariro Alpine Crossing op de must-do lijst.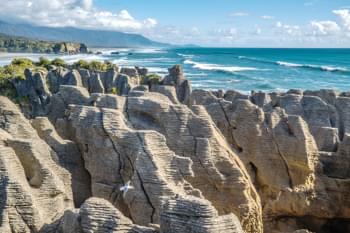 Pannenkoek stenen
Op naar Wellington - de hoofdstad van Nieuw-Zeeland overtuigt met een kleurrijke mix van nieuwe en traditionele architectuur.
Met de autoferry gaat het verder op het zuidelijke eiland - Geniet van de reis langs de fjorden van Nieuw-Zeeland.
Parkeer uw huurauto voor 3 dagen in Nelson en wandel over de fantastische en Caribische Abel Tasman Trail - witte zandstranden en turquoise wateren.
Verder naar het zuiden passeert u de Punakaiki Pannenkoeken Rocks met een huurauto - stop, want het is de moeite waard.
Ga verder langs de kust en maak haltes waar het u ook brengt - u kunt uw huurauto meestal in Christchurch inleveren.
Hoe werkt een eenrichtingsverhuur?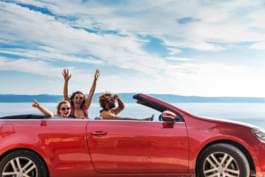 Gemakkelijk te bereiken van A naar B met een huurauto
Bij de meeste autoverhuurbedrijven is het mogelijk om de huurauto in te leveren op een andere locatie dan het ophaalpunt. Voer gewoon de gewenste afhaal- en retourzender in het zoekmasker in. U kunt nu automatisch met alle weergegeven voertuigen van A naar B rijden en ze terugbrengen naar B. Dit is vooral voordelig als u terug wilt vliegen van een andere luchthaven dan de luchthaven waar u bent aangekomen.