Autoverhuur Catalonië: Ontdek de prachtige landschappen
Huur een auto in Catalonië en ontdek de prachtige regio van Noord-Spanje. Het ideale startpunt voor uw reis door Catalonië zijn de autoverhuur op de luchthaven van Barcelona. Hier kunt u uw geboekte huurauto ophalen en uw reis beginnen.
Wanneer de ondergaande zon de rotsachtige kustlijn van de Costa Brava in Noord-Catalonië in onwerkelijk licht baadt, is het tijd om een van de uitstekende tapasbars te bezoeken. Proef de Catalaanse keuken, geniet van Spaanse wijnen en dompel jezelf onder in de Spaanse manier van leven.
Maar Catalonië heeft natuurlijk veel meer te bieden dan alleen dromerige kuststroken. Ga met een huurauto naar het zuiden en maak een wandeling langs de Costa Daurada met zijn kilometers lange stranden en de Costa del Maresme net buiten Barcelona. Zowel in Catalonië als op Mallorca wordt Catalaans als moedertaal gesproken.
Treed in de voetsporen van de geschiedenis in Barcelona, Tarragona of Figueres, bezoek een van de vele musea of bezoek een van de vele kerken om even uit te rusten van de drukte van de stad.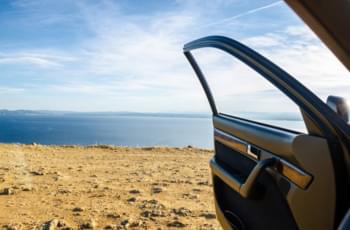 Huur een auto en verken het landschap van Se Catalonië en de omgeving.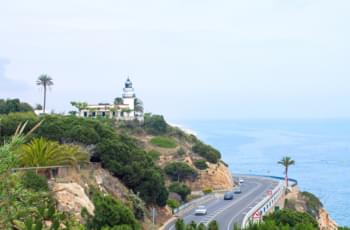 Vuurtoren aan de kustweg, Costa Brava
Ontdek de beste hoogtepunten in en rond Barcelona met een huurauto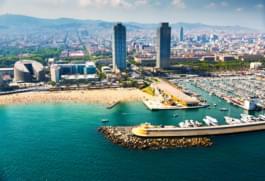 Uitzicht over Barcelona
Of het nu kunst- en cultuurliefhebbers of zonaanbidders zijn - in en rond Barcelona krijgt iedereen gegarandeerd zijn geld. Wandel over de Las Ramblas en geniet van het winkelen of ga naar de mooiste bezienswaardigheden van de stad. Hieronder hebben we slechts een kleine selectie gemaakt van de hoogtepunten die je zeker moet bekijken bij een bezoek aan Barcelona.
Sagrada Familia
Casa Batlló
Barri Gotisch
Palau de la Musica Catalana Palau de la Musica Catalana
Montserrat klooster (Montserrat)
Bezoek bezienswaardigheden in Catalonië met een huurauto
Wie voor het eerst naar Catalonië en vooral Barcelona reist en het meeste uit zijn verblijf in de stad en omgeving wil halen zonder een taxi of openbaar vervoer te nemen, moet zeker deelnemen aan een rondleiding door de stad. Geniet van een comfortabele rondleiding of een rondreis door de miljoenenstad en profiteer van de uitgebreide kennis van een gids. Zo kunt u zelfs de mooiste gebouwen bezoeken zonder in de rij te hoeven staan, zodat u geen kostbare reistijd verliest.
Reist u met een cruiseschip dat meer dan één dag voor anker ligt? Dan is een dagtocht naar Tarragona, op slechts een uur rijden, met zijn indrukwekkende Romeinse aquaduct en Romeinse amfitheater ook de moeite waard. In het noorden, na een uurtje rijden, wacht het mooie stadje Girona om verkend te worden, met een bezoek aan de romaans-gotische kathedraal en het klooster Sant Pere de Rodes.
Romeins amfitheater, Tarragona, Catalonië, Catalonië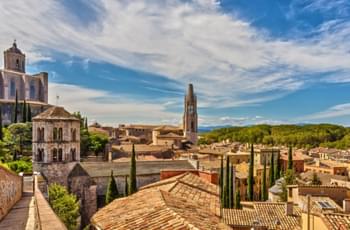 Gezicht op de stad Girona, Catalonië
Mietwagenziele in Katalonien
Bestemmingen voor autoverhuur in Catalonië