Met een huurauto door Groot-Brittannië
Groot-Brittannië, of het Verenigd Koninkrijk, bestaat uit Engeland, Schotland, Wales en Noord-Ierland.
De Noordwest-Europese staat heeft een oppervlakte van meer dan 244.000 vierkante kilometer.
De respectieve hoofdsteden van de verschillende staten zijn cultureel waardevol en vooral gevarieerd: Londen, Edinburgh, Cardiff en Belfast. U moet zeker een kijkje nemen tijdens een huurauto tour. U kunt gemakkelijk online of telefonisch een huurauto voor uw vakantie in Groot-Brittannië boeken bij ons vriendelijke serviceteam. Als u vragen heeft over autoverhuur in het Verenigd Koninkrijk, kunt u ook gebruik maken van onze chat om met onze autoverhuur experts te praten. Wij werken samen met alle bekende autoverhuurbedrijven in Groot-Brittannië.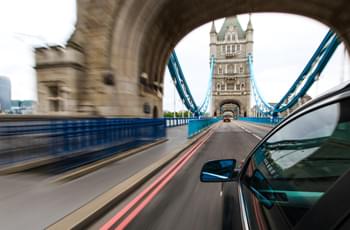 Met de auto over de Torenbrug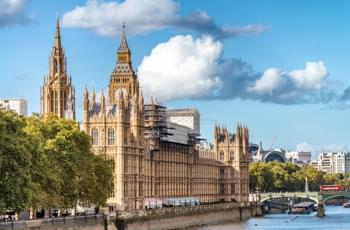 Westminster Palace, Londen
De grootste eilandstaat van Europa
Op de paden tussen de hoofdsteden is men omringd door een zeer mystieke natuur die het best kan worden genoten met een huurauto.
Bergachtige gebieden, meren en hoogveen, kalkstenen heuvels en rivierdalen doorkruisen het Verenigd Koninkrijk en nodigen u uit tot spontane stops.
Links verkeer in het Verenigd Koninkrijk
Als u Groot-Brittannië met een huurauto verkent, moet u er rekening mee houden dat er links verkeer op het eiland is. Eenmaal gewend, kunt u zonder problemen de reis met de huurauto beginnen, want de meer dan 370.000 km weg is volledig geasfalteerd.
Huur een huurauto in Groot-Brittannië via de vergelijking van huurauto's en bespaar op uw boeking. Bij MietwagenCheck vergelijken we de aanbiedingen van alle grote autoverhuurbedrijven op het eiland. U kunt dus kiezen uit een groot aantal huurauto's in de verschillende regio's van het Verenigd Koninkrijk.
Let bij het boeken van uw huurauto ook op de extra opties, zoals een volledig uitgebreide verzekering (zonder/zonder eigen risico) of een navigatiesysteem. Als u met kleine kinderen in het Verenigd Koninkrijk reist, heeft u ook een kinderzitje nodig. Of u neemt het mee uit Duitsland of u boekt deze optie bij de reservering van uw huurauto. Vermeld dit eenvoudigweg in het commentaarveld bij het boeken met MietwagenCheck!
Ontdek de hoofdstad van Groot-Brittannië per huurauto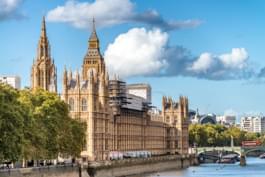 Westminster Palace in Londen
Voor de reis met een huurauto naar Londen, moet men weten dat het centrum van Londen een zogenaamde stadstol heeft. De stadstol moet van maandag tot en met vrijdag tussen 7:00 en 18:00 uur worden betaald. De vergoeding van 10£ (ca. 13€) is één keer per dag te betalen, d.w.z. dat verdere overtochten worden gedekt door één betalingsprocedure. Een teken met een witte C in een rode cirkel markeert het begin van de oplaadbare zone. Als u op vakantie gaat in de stad, komt u waarschijnlijk aan op een van de drie luchthavens van Londen:
Bij de praktijk huurt u de auto op een van de drie luchthavens. Dit betekent dat u vanaf het begin mobiel bent in Groot-Brittannië.
In het noorden van het Britse eiland met de huurauto onderweg
Een andere metropool van de Britse eilanden is de hoofdstad van Schotland. Edinburgh is in ongeveer zeven uur te bereiken met een huurauto vanuit Londen. Als de autorit te lang voor u is, kunt u ook met het vliegtuig of de trein naar de Schotse metropool reizen. Op Edinburgh Airport kunt u een auto huren en mobiel zijn.