De provincie San José leren kennen met een huurauto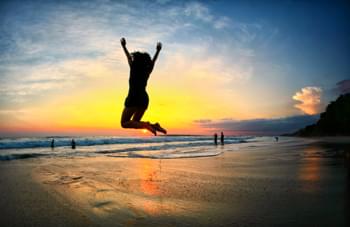 De hoofdstad van het Midden-Amerikaanse land Costa Rica is San José. Dit is het centrum van de gelijknamige provincie. Er zijn zeven provincies in Costa Rica. De provincie San José is niet de grootste, maar waarschijnlijk de belangrijkste in economische en culturele termen. De reden hiervoor is de hoofdstad. Bijna 1/3 van de bevolking van het land woont hier. De provincie San José biedt veel afwisseling voor vakantiegangers. Het klimaat en de natuur van de bergen in de provincie San José verschillen sterk van gebied tot gebied. Een huurauto belooft u volledige flexibiliteit en gemak bij het verkennen van Costa Rica.
Gemakkelijk te vinden verhuurstations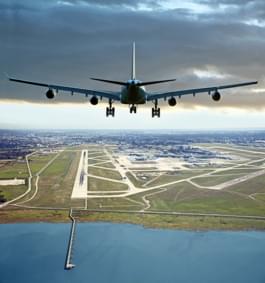 Er zijn verschillende tussenpersonen die hun voertuigen aanbieden via de autoverhuurcheck. De meeste zijn natuurlijk te vinden in de stad San José of ook op de internationale luchthaven van de stad die 20 kilometer verderop ligt. Dit heet Juan Santamaría International Airport. Vanuit Duitsland kunt u Costa Rica meestal alleen bereiken via luchtverbindingen met minstens één tussenstop. Daarom is het raadzaam om vooraf een huurauto te reserveren. Zo komt u aan op de luchthaven en kunt u direct door naar uw accommodatie. Daarnaast is de acceptatie van voertuigen in Escazú en Santa Ana ook mogelijk. Voer in het zoekmasker eenvoudigweg de gewenste acceptatie- en retourlocatie in. Hoe lang wilt u het voertuig huren? De data en tijdstippen van aanvaarding en levering kunnen ook eenvoudig in de velden worden ingevoerd. Zo kunt u alle aanbiedingen vergelijken, het juiste voertuig selecteren en geld besparen.
San José Stad
U wilt de hoofdstad van Costa Rica verkennen? De meeste internationale vluchten vanuit Europa komen aan op de luchthaven van de stad. Dus waarom verkent u de stad San José en de hele provincie niet direct vanaf hier. De andere steden van de provincie liggen niet ver van het vliegveld van San José.
| stadje | verwijdering |
| --- | --- |
| Escazú | 30 minuten |
| Santa Ana | 20 minuten |
| Ciudad Colón | 22 minuten |
| puriscaal | 60 minuten |
| Tibás | 20 minuten |
| San Pedro | 25 minuten |
De hoofdstad biedt niet alleen een adembenemende flair maar ook prachtige architectuur. Van modern naar traditioneel. Er zijn ook een aantal interessante tentoonstellingen en musea. Hier zijn enkele suggesties over hoe u uw dagen in de hoofdstad kunt doorbrengen.
Theatro Nacional
goudmuseum
hoofdpostkantoor
Mercado Centraal
Parque La Sabana
Escazú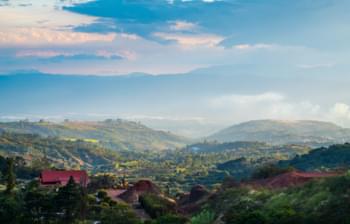 Bent u van plan een reis naar San José te maken? In het centrum van de stad wonen is niet voor iedereen de juiste keuze. De stad is spannend, maar ook luidruchtig, vol en chaotisch. Een echt geweldig alternatief zou de buitenwijk Escazú zijn. Beleef alles wat San José overdag te bieden heeft en keer 's avonds terug naar uw rustige Escazú. Veel buitenlanders wonen in de buitenwijken. Daarom is het een perfecte oplossing als je geen Spaans spreekt.
Irazú Vulkaan
De hoogste vulkaan van Costa Rica ligt op slechts 60 kilometer van San José. Met de huurauto is men er dus al in 90 minuten in geslaagd om de Irazú-vulkaan te bereiken. De grote krater heeft een diameter van bijna 300 meter. Hier is ook de parkeerplaats van het nationale park. Maar nog spannender is de kleine krater met het aangesloten meer. Dit verandert de kleur elke minuut. Dit is te wijten aan verschillende gassen. Het landschap rond de vulkaan is vrij kaal. Toch biedt het een thuis voor veel dieren.
Park Nacional Manuel Antonio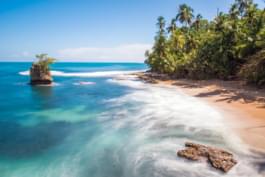 Manuel Antonio National Park ligt aan de Pacifische kust. Vanuit de stad heb je ongeveer 3,5 uur nodig om in de tropische natuur te komen. Het park staat bekend om zijn flora en fauna en om zijn vele, niet schuwe dieren. Er zijn ook drie prachtige stranden in het nationale park waar zwemmen is toegestaan. Deze worden Playa Espadilla, Playa Blanca en Playa Puerto Escondido genoemd.
Huur een auto in Costa Rica
Bij het huren van een auto zijn er verschillende dingen om rekening mee te houden. U kunt zich het beste voor vertrek informeren over de regelgeving van het land, de huurvoorwaarden van de verhuurder en informatie over uw boeking. Als u vragen heeft, neem dan direct contact met ons op. U kunt ons bereiken via telefoon, e-mail of chat.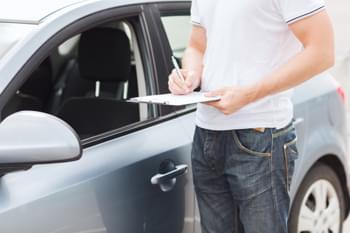 Voor het huren van een auto in Costa Rica raden wij u aan om op twee belangrijke zaken te letten. De volledig uitgebreide verzekering en de aansprakelijkheidsverzekering. Zodat je aan de veilige kant kunt staan. Helaas zijn er tijdens de vakantieperiode soms ook gevallen van schade aan uw eigen of andere voertuigen. Controleer bij de reservering ook het bedrag van de aanbetaling, dat ter plaatse moet worden gestort. Er zijn verschillende manieren om de borg te betalen. Meestal is dit echter de creditcard. In geval van een ongeval wordt de waarborg ingehouden door de verhuurder. Wilt u niet aansprakelijk zijn met een aanbetaling? Als u een volledige verzekering zonder eigen risico als verzekeringsuitkering boekt, wordt dit bedrag na de huur teruggestort.
Het toerisme is een belangrijk onderdeel van de economie van de provincie San José. Er zijn niet alleen veel bezienswaardigheden, bars en accommodaties, maar ook veel huurauto's te vinden. Internationale en nationale agenten en autoverhuurbedrijven zijn vertegenwoordigd op de verhuurstations. Let bij het in ontvangst nemen van het voertuig op eventuele eerdere schade en netheid van het voertuig. In het geval van reeds bestaande schade, neem dan rechtstreeks contact op met de verhuurder. Normaal gesproken worden krassen of andere tekenen van gebruik van het voertuig genoteerd. Er zijn dus geen discrepanties tussen huurder en verhuurder bij de overhandiging van het voertuig.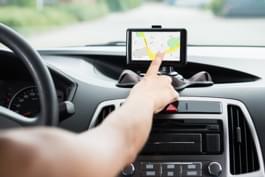 Heeft u een navigatie-apparaat of een kinderzitje nodig? Een navigatieapparaat in het buitenland is bijzonder aan te bevelen. Omdat de vakantietijd meestal al te kort wordt gevoeld, moet niemand deze kostbare tijd ook nog steeds niet opofferen voor verkeerde manieren. Boek met het vergelijkingsportaal MietwagenCheck. Zo kunt u direct extra diensten en wensen toevoegen. Vooral bij het huren op de luchthaven kunnen er in het hoogseizoen wachttijden ontstaan. Indien extra aanvragen ter plaatse met de verhuurder worden besproken, wordt de duur verlengd tot het voertuig beschikbaar is.
De belangrijkste regel bij een ongeval is overal ter wereld dezelfde. Kalmte bewaren helpt niet alleen u, maar ook uw passagiers. Allereerst moet er contact worden opgenomen met de verkeerspolitie en de verhuurder van het voertuig. De verkeerspolitie is bereikbaar op 800-TRANSITO of 911 (ook in het Engels). Het telefoonnummer van uw verhuurder moet worden vermeld, maar kan ook worden gevonden op de huurdocumenten. De auto mag ook niet worden verplaatst van de plaats van het ongeval totdat de politie arriveert.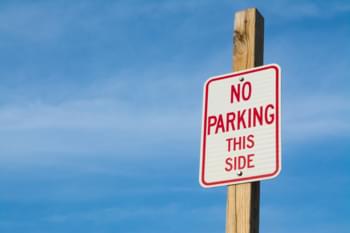 Het wegverkeersgedrag in Costa Rica is heel anders dan in Duitsland. Er moet meer aandacht worden besteed aan andere weggebruikers. Knipperlichten worden niet zo vaak gebruikt als in Europa. De toestand van de wegen varieert sterk. Dus als u ook het land en de mensen buiten de steden wilt verkennen, is het de moeite waard om een vierwielaandrijving te gebruiken. Neem ook de volgende verkeersregels en informatie in acht.
Veiligheidsgordels moeten worden bevestigd.
Houd u aan de snelheidslimieten
De minimum leeftijd voor verhuur is 21 jaar.
Er zijn relatief weinig tankstations
De bloed-alcohollimiet is 0,5 %.