Huurauto in Sousse County in Tunesië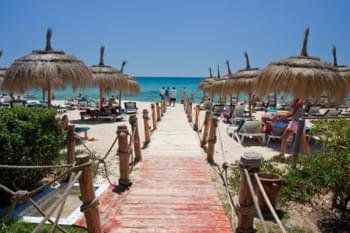 Bent u van plan om op vakantie te gaan naar Tunesië? Een huurauto garandeert u altijd onafhankelijkheid en flexibiliteit. U hoeft niet te letten op een reisgids en kunt de regio en het land op eigen houtje verkennen. Tunesië heeft in totaal 24 gouverneurs. Deze zijn vergelijkbaar met provincies of administratieve gebieden. Deze wijk ligt direct ten noorden van het land aan de Middellandse Zeekust. De hoofdstad van de regio draagt dezelfde naam als Sousse. Van de bijna 650.000 inwoners wonen de meesten direct in de hoofdstad. Sousse Stadt is een zeehavenstad met een mediterrane flair. Dit is de derde grootste stad van het land na Tunis en Sfax. Er zijn prachtige stranden langs de hele Middellandse Zeekust, maar Tunesië heeft nog veel meer te bieden. Boek een huurauto op onze prijsvergelijkingsportal en ervaar het oosterse land super eenvoudig en goedkoop.
Hoe kom ik bij Sousse?
Er zijn verschillende manieren om naar Tunesië te reizen. Echter, reizen met het vliegtuig is zeker de gemakkelijkste oplossing. Als u wilt beginnen met uw huurauto tour in Sousse, of gewoon wilt om de regio te bezoeken, is ofwel Monastir Airport of Enfidha-Hammamet Airport de juiste plaats voor u. Beide worden internationaal gevlogen.
| Luchthaven | Afstand tot Sousse | Luchtvaartmaatschappijen uit Duitsland |
| --- | --- | --- |
| Monastir Luchthaven - MIR | 22 min | Eurowings, TunisAir, |
| Enfidha-Hammamet Luchthaven Enfidha-Hammamet - NBE | 45 min | TUIfly, SunExpress, |
De gemakkelijkste manier is om uw huurauto direct na uw aankomst op de luchthaven in Tunesië op te halen. Wij raden u aan om uw huurauto voor uw vakantie in Tunesië online te boeken. Zo kunt u voor vertrek de prijzen vergelijken en de goedkoopste aanbiedingen boeken. Vaak is het niet mogelijk om ter plaatse een auto te huren, omdat er geen gratis voertuigen zijn of alleen tegen zeer dure huurprijzen. Bovendien heeft u geen stress ter plaatse en hoeft u niet te onderhandelen over de prijs zoals in Tunesië gebruikelijk is. Autohuurstations van onze partners zijn te vinden op alle luchthavens in Tunesië. Mietwagencheck werkt samen met alle grote autoverhuurbedrijven, waaronder Enfidha Airport en Monastir Airport.
Wat kan ik in Sousse doen?
Tot op de dag van vandaag is de stad een belangrijk handels- en havenpunt van het land. Kilometers lange zandstranden en lichtblauw water trekken veel mensen uit de hele wereld aan. Prachtige strandachtergronden nodigen u uit om 's avonds te vertoeven. Daarna kunt u altijd terecht in een van de levendige steegjes waar veel restaurants en bars en clubs te vinden zijn. De lokale bevolking is zeer gastvrij en open voor bezoekers. De straten van Sousses zijn altijd erg druk tot laat in de nacht. Het stadsbeeld wordt gekenmerkt door cafés, moskeeën en souks. Wat kun je in Sousse doen? Hier zijn enkele aanbevelingen voor de stad Sousse die u niet mag missen.
Oude stad van Medina
Grote Moskee
Bou-Fatata Moskee
Suq van de Oude Stad
Olijfboom Museum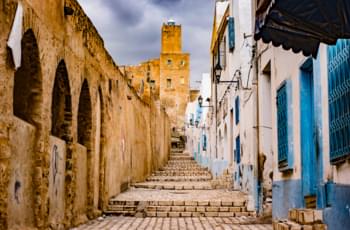 Medina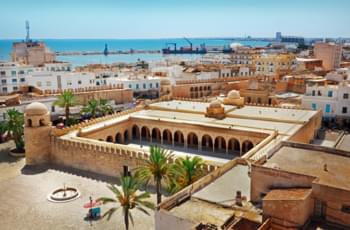 Grote Moskee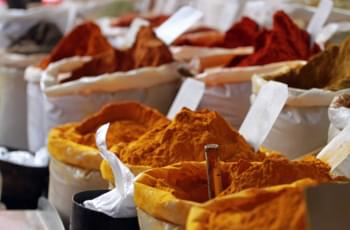 Markt Suq
De omgeving verkennen met een huurauto
Vanuit Sousse kunnen diverse dagtochten worden gepland. Veel verschillende reisorganisaties bieden busreizen aan. Als u er de voorkeur aan geeft om het land op eigen gelegenheid te verkennen, is een huurauto tour de beste optie. Dit geeft u de mogelijkheid om individueel en zelfstandig te reizen.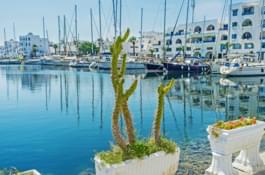 Monastir
De kustplaats ligt op korte rijafstand van Sousse. Hier is ook een internationale luchthaven die de reis gemakkelijk maakt. Ook hier is het klimaat perfect mediterraan. Skanes is een deel van de stad net buiten het stadscentrum. Maar hier vindt u de mooiste zandstranden en de meeste hotels. Als u de traditionele Tunesische keuken wilt uitproberen, vindt u deze in de wijk Chraga.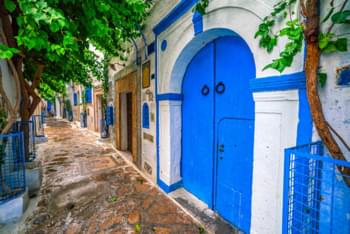 Tunis Oude Stad
Tunis is de hoofdstad van het land. Deze kan worden onderverdeeld in de oude stad Medina en de nieuwe stad met haar Europese uitstraling. De Tunesische Medina is een van de mooiste oosterse oude steden ter wereld. U moet uw huurauto zeker parkeren in de buurt van de oude binnenstad en een wandeling maken door de smalle, kronkelige straatjes. Kleurrijke, met de hand geknoopte tapijten, sieraden, lederwaren en exotische kruiden wachten op u.
Port El-Kantaoui
Haven El-Kantaoui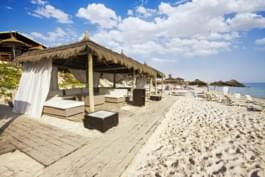 Port-El-Kantaoui
Wil je je ontspannen? Deze havenstad is uit het niets gecreëerd door fondsen van de Wereldbank. Het dient als recreatiegebied met veel tuinen en een jachthaven. Het is een ideale plek om te ontspannen als een enkele reiziger of als een familie. Het is ook goed verbonden met andere steden. Vanaf hier kunt u het hele land verkennen met uw geboekte huurauto op MietwagenCheck.
Hoe lang duurt het om van Sousse naar Tunis te komen? De wegen in Tunesië zijn relatief goed ontwikkeld. Daarom is het zeer gemakkelijk om verschillende steden te bereiken met een huurauto. Hier kunt u zien hoe ver andere plaatsen van Sousse verwijderd zijn.
| ligging | verwijdering | reistijd |
| --- | --- | --- |
| Monastir | 22 km | Dertig minuten. |
| Tunis | 150 km | 2 uur |
| Port-El-Kantaoui | 11 km | Vijfentwintig minuten. |
Verkeersregels in Tunesië
Net als in Duitsland moeten zij zich ook bij het reizen met de auto in het buitenland aan de regels en voorschriften houden. Als ze een verkeersbiljet of een boete veroorzaken, wordt dit rechtstreeks door de agent naar u doorgestuurd. Deze kosten kunnen zeer hoog zijn. Neem daarom de volgende regels in acht wanneer u met een huurauto door Tunesië reist.
U heeft een internationaal rijbewijs nodig
In de steden: 50 km/u
Buiten de bebouwde kom: 90 km/h
Snelwegen en autosnelwegen: 110 km/u
Telefoneren in de auto alleen met een handsfree-kit
Alcoholverbod aan het stuur
Rechtsvoor-links ook van toepassing op tollenaars en tollenaars.