Met een huurauto door Guatemala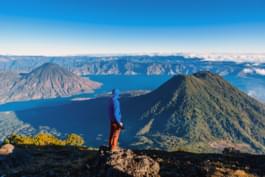 Verken het landschap rond het Atitlan-meer in Guatemala
Boek een huurauto bij MietwagenCheck en ga op ontdekkingstocht in Guatemala. Ondanks zijn kleine omvang heeft Guatemala veel te bieden: Vulkanen, bergen, oceanen, culturele plaatsen en zowel witte als zwarte stranden. Wie met de huurauto door Guatemala rijdt, komt niet meer uit de verbazing. Ons portaal zal u helpen het juiste voertuig te vinden voor de beste prijs voor uw reis naar Guatemala.
Dit zijn de luchthavens in Guatemala
U kunt een huurauto ophalen van een van de volgende luchthavens in Guatemala:
Reserveer uw gewenste voertuig vooraf online op MietwagenCheck. Zo kunt u het direct na aankomst in Guatemala ophalen en bent u flexibel en mobiel vanaf het begin!
Wat zijn de mogelijkheden voor mijn huurauto in Guatemala?
Bij MietwagenCheck kunt u deze extra opties selecteren als aanvulling op uw gewenste model:
Verzekeringsuitkering: Wij raden u altijd aan om een volledige verzekering zonder eigen risico af te sluiten. Ook in geval van schade ontstaan er geen verdere kosten.
Inclusief diensten: Kies de optie eerlijke brandstofregeling of onbeperkt aantal kilometers.
Uitrusting: Wilt u een auto met airconditioning, automatische versnellingsbak of vierwielaandrijving? Op onze portal vindt u wat u zoekt!
Welke bezienswaardigheden mag ik niet missen in Guatemala?
In Guatemala volgt het ene hoogtepunt op het andere. Als u met een huurauto reist, kunt u uw reis individueel regelen en bent u niet afhankelijk van het openbaar vervoer. Rijd comfortabel en naar wens naar de gewenste bestemmingen en blijf daar zo lang als u wilt.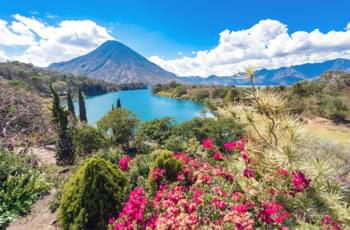 Atitlan-meer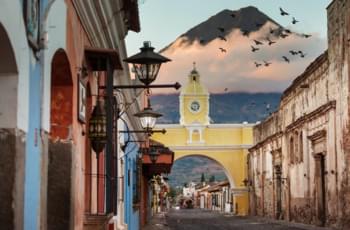 Onderweg in Antigua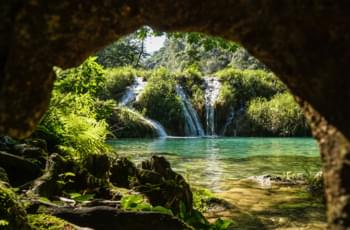 Semuc Champey
Bezoek in ieder geval de volgende bezienswaardigheden:
Tikal
Lago de Atitlán
Semuc Champey
Rio Dulce
Pacaya
San Pedro