Huurauto Colorado: ontdek het hart van het Amerikaanse Westen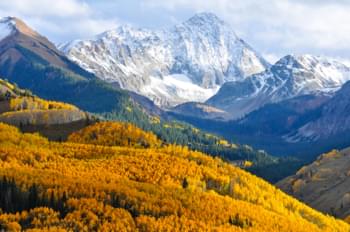 De Rocky Mountains
Nationale parken, skigebieden, bergen en veel zon - neem plaats in uw huurauto en geniet van de fantastische panoramawegen van Colorado. Bij Car RentalCheck kunt u het ideale voertuig boeken voor uw reis door Colorado. Verheug u op het gevarieerde landschap dat u met een huurauto kunt verkennen. De Amerikaanse staat Colorado biedt talloze meren, rivieren en bergen. Natuur- en sportliefhebbers vinden hier wat ze zoeken. Reserveer uw droomauto vooraf online bij Car RentalCheck en kijk uit naar uw reis door Colorado.
Waar in Colorado kan ik mijn huurauto ophalen?
In Colorado kunt u uw huurauto in elke grote stad ophalen. In de onderstaande tabel vindt u een kleine selectie van autoverhuurbedrijven in Colorado inclusief de afstand tot de hoofdstad Denver: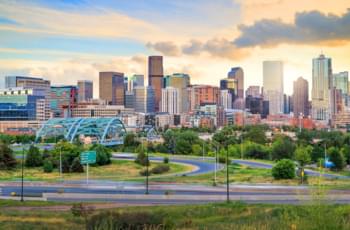 Denver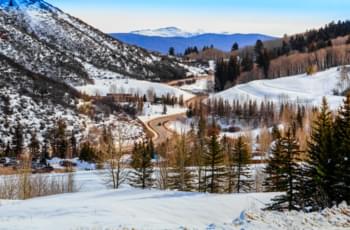 espens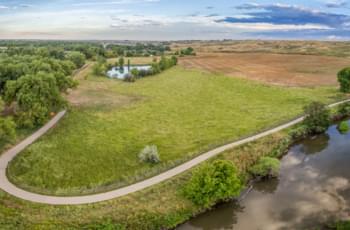 Windsor
Colorado Luchthaven: Flexibel vanaf het begin met een huurauto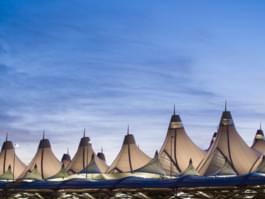 Huurauto op Denver International Airport
Om flexibel te zijn vanaf het moment dat u in Colorado aankomt, kunt u uw huurauto direct na aankomst op de luchthaven ophalen. Dit bespaart u het gedoe van het wachten op openbaar vervoer of een taxi en u verliest geen kostbare vakantietijd. Er zijn autoverhuurbedrijven op deze luchthavens:
Met de huurauto naar de populairste steden van Colorado
Denver
Denver is de hoofdstad van Colorado en zeker een bezoek waard. Het kleurrijke centrum van de stad is de wijk Lower Downtown (LoDo). Hier vindt u leuke winkels en meer dan 100 pubs, cafés, restaurants en nachtclubs. Een wandeling vanaf LoDo brengt u naar de kunstenaarswijk van Denver. Hier kunt u op elke hoek iets nieuws ontdekken. Laat de huurauto op zijn best achter en vertrek te voet.
Breckenridge
Breckenridge is een prachtige bergstad gelegen in de Rocky Mountains. Het is omgeven door natuurschoon en heeft zijn oorsprong in de mijnbouw. Breckenridge is de thuisbasis van een van de grootste historische buurten van Colorado. Wandel door de charmante historische hoofdstraat en ontdek goede restaurants, pittoreske winkels en nog veel meer.
Cripple Creek
Verlamde kreek
Cripple Creek ligt op de zuidwestelijke hellingen van Pikes Peak. Geschiedenisliefhebbers en vooral buitensporters komen hier aan hun trekken. In de prachtig gerestaureerde gebouwen zijn nu unieke winkels, antiekwinkels en restaurants gevestigd. Omringd door het Pike National Forest, kunt u met een huurauto naar verschillende buitenactiviteiten rijden.
Huurauto Colorado: Maak gebruik van eenrichtingsverhuur
De perfecte oplossing voor uw reis door Colorado biedt eenrichtingsautoverhuur op CarCheck. Met deze optie kunt u uw huurauto ophalen bij een van de ophaalpunten van uw keuze en deze gemakkelijk terugbrengen naar uw bestemming. Zo reist u altijd zelfstandig en flexibel en hoeft u niet aan het eind van uw reis terug te keren naar uw vertrekpunt. Boek uw gewenste voertuig online bij Car RentalCheck en uw reis door Colorado kan direct na uw aankomst beginnen.
Vergeet niet de volledige uitgebreide verzekering zonder eigen risico! Zo blijft u ook in geval van schade stressvrij!
Wat zijn de hoogtepunten van het ontdekken van Colorado met een huurauto?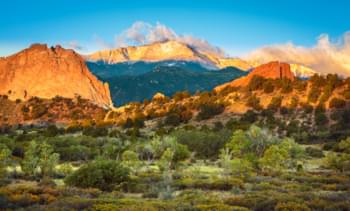 Tuin van de Goden met snoekenpiek
In de staat Colorado wacht u een indrukwekkend landschap. Stap in uw huurauto en ontdek de vele rivieren, meren, bergen en valleien. Maar ook de steden van Colorado zijn een bezoek waard. Hier vindt u een kleine selectie van Must-Sees:
Rocky Mountain National Park
Tuin van de Goden & Snoekenpiek
Koninklijke Kloofbrug
Rode rotsen
Roadtrip USA: Paardrijden met een huurauto in de buurlanden van Colorado
Niet alleen Colorado biedt haar bezoekers veel bezienswaardigheden. Ook de buurlanden zijn een bezoek waard.
Arizona
De Amerikaanse staat Arizona met zijn droge woestijnen en rode rotsen is perfect voor een roadtrip met een huurauto. Of het nu gaat om cactusvelden, reservoirs of de Colorado rivier - Arizona is zeker de moeite waard om te bezoeken. Naast het Grand Canyon National Park is er nog veel meer te ontdekken in de Amerikaanse staat Arizona. Vooral natuurliefhebbers en wandelaars komen hier aan hun trekken. Bezoek de Grand Canyon Skywalk, de Havasu watervallen of het Arizona Sonora Desert Museum. Met een huurauto bent u altijd mobiel.
Utah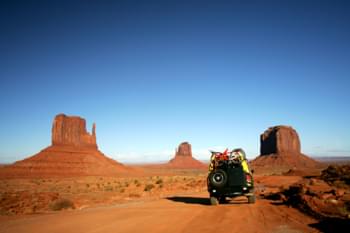 Onderweg in Utah
Een andere bezienswaardige staat is Utah met de beroemde stad Salt Lake City. Vooral de nationale parken van Utah zijn een roadtrip met een huurauto waard. Ontdek de gigantische rotsen in het midden van het groene landschap terwijl u op weg bent met uw huurauto. Vergeet niet de volgende hoogtepunten op uw lijst van must-see bestemmingen te vermelden:
Bryce Canyon Nationaal Park
Zoutflatten Bonneville
Smaragdgroene zwembaden route
Antilope IJsland
Bent u klaar voor een roadtrip met de huurauto in New Mexico? Laten we dan aan de slag gaan! Ontdek de witte duinen, nationale parken en andere hoogtepunten met een huurauto op eigen houtje. Neem zoveel mogelijk ervaringen mee op uw roadtrip door New Mexico. Stel uw individuele lijst van bezienswaardigheden samen en neem de huurauto mee naar de bestemmingen van uw keuze. Bezoek het Carlsbad Caverns National Park, het Lincoln National Forest en de Rio Grande Gorge Bridge. Verveling zal in New Mexico zeker niet opdoemen in New Mexico.
Met de boot door de Colorado Rivier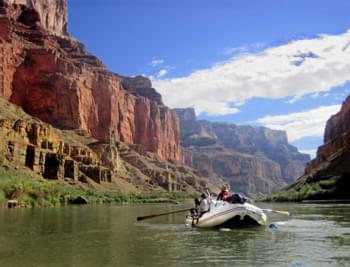 Colorado Rivier
Wat is een betere manier om de Colorado rivier te verkennen dan met een rubberboot? De rondleidingen beginnen meestal twee keer per dag: 's morgens vroeg en 's middags vroeg. Geniet van de rit over de rustige Colorado rivier, langs hoge kliffen en Bighorn Sheep. Omdat het in Colorado erg warm kan worden, moet je jezelf goed uitrusten met zonnecrème en hoofddeksels. Ondanks de hoge temperaturen is de Colorado rivier bevroren koud. Zodat je in ieder geval je drankjes kunt koelen tijdens een pauze.