Autoverhuur Alaska: ontdek de laatste wildernis van Amerika op uw eigen houtje
Ontdek de adembenemende natuur van Alaska met een huurauto op eigen houtje. MietwagenCheck helpt u om prijzen te vergelijken en uw huurauto online te boeken. Neem het stuur van uw huurauto en verken het ongelooflijke landschap van Alaska. Met een huurauto wordt uw reis gegarandeerd een onvergetelijke ervaring. Rijd door bossen, langs meren en ontdek de natuur. Niet voor niets wordt Alaska "Amerika's laatste wildernis" genoemd. Met de juiste huurauto wordt uw reis iets heel bijzonders.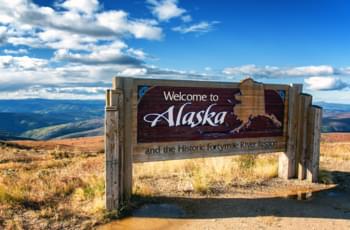 Welkom in Alaska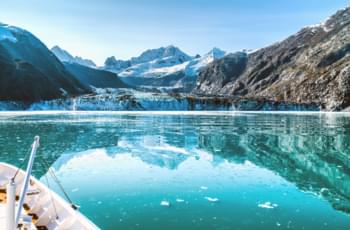 Onderweg in Alaska
Autoverhuur Alaska: Waar kan ik mijn huurauto ophalen?
Reserveer uw huurauto eenvoudig online en haal deze op bij de locatie van uw keuze in Alaska. De volgende tabel geeft u een klein overzicht van plaatsen met ophaalpunten en de afstand tot Alaska's grootste stad Anchorage.
U kunt uw huurauto ook ophalen op een van deze luchthavens:
Profiteer van de eenrichtingshuur! Haal uw huurauto op bij de ophaallocatie van uw keuze en breng hem gewoon terug naar een andere stad.
Met de juiste huurauto door Alaska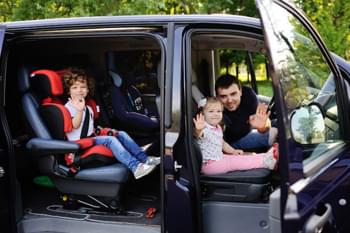 Het juiste model voor uw reis
Heeft u nog steeds het juiste voertuig nodig voor de perfecte reis door Alaska? Alleen, met vrienden of met het hele gezin - op MietwagenCheck kunt u uw droomauto kiezen. De volgende modellen zijn onder andere beschikbaar:
minibus
SUV
compacte klasse
U kunt de apparatuur ook individueel regelen. Selecteer bijvoorbeeld de extra airconditioning en de automatische opties. U zult dus zeker een aangename rijervaring hebben.
Bezoek spannende steden in Alaska met een huurauto
Juneau
Juneau is de hoofdstad van Alaska. De stad wordt prachtig omlijst door Mount Roberts, Mount Juneau en het Gastineaukanaal. In het doolhof van smalle straatjes, pittoreske huisjes en oude winkelpuien kunt u snel verdwalen. Maar dat maakt niet uit, want zo kun je altijd iets nieuws ontdekken. Sinds Juneau heeft geen toegang tot de weg, maar is alleen vanuit de lucht of via het water te bereiken, u kunt alleen nog maar een huurauto meenemen.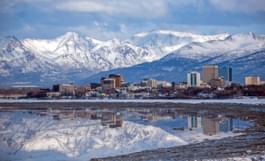 Zicht op ankerplaats
Anchorage, de grootste stad van Alaska, is het ideale vertrekpunt om een of meer nationale parken te bezoeken. Maar naast het unieke natuurschoon en de wildernis heeft de stad zelf ook veel te bieden. De Chugach Mountains met hun besneeuwde toppen geven Anchorage een fantastisch decor. In de stad vindt u een gevarieerd cultureel en gastronomisch aanbod en diverse winkelmogelijkheden. Als u in de zomer een bezoek brengt aan Anchorage, is het centrum van de stad versierd met bloemen.
Fairbanks
Vandaag de dag is Fairbanks de op een na grootste stad in Alaska en een van de belangrijkste vervoersknooppunten. Het Fort Knox Gold Mine, Alaska's grootste goudmijn, ligt vlakbij de stad. In Fairbanks kunt u het hele jaar door tal van activiteiten verwachten. Of het nu gaat om poollicht in de winter of uitgebreide wandelingen in de zomer - in Fairbanks is geen verveling gegarandeerd.
Wat kan ik doen in Alaska?
Alaska is zo divers dat je elke dag iets anders kunt doen en met een huurauto naar nieuwe plaatsen kunt rijden. Hier vindt u enkele suggesties voor bedrijven:
hondensleeën
Ijssculptuur wedstrijd
Bezoek het Pionierspark
Cruise met de raderstoomboot
Daarnaast mag u niet missen om de wilde dieren van Alaska te observeren.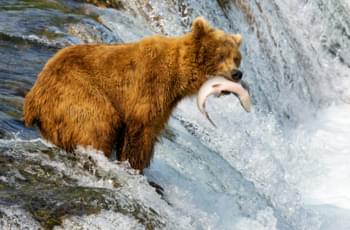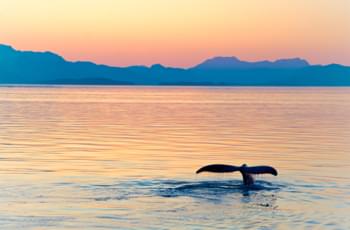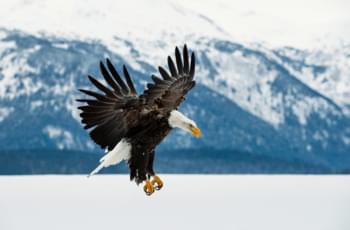 Met de huurauto naar de hoogtepunten in Alaska
Vooral natuurliefhebbers komen in Alaska aan hun trekken. Bossen, meren, gletsjers en bergen - met een huurauto bent u perfect uitgerust om de volgende must-see gebieden te bereiken:
Op weg naar Wonder Lake, gelegen in Denali National Park, houd een oogje in het zeil voor wolven, beren en andere wilde dieren. Wonder Lake is ook bekend als het kroonjuweel van Denali. En niet voor niets. Op heldere dagen wordt de berg gereflecteerd op het oppervlak van het meer, wat een unieke achtergrond biedt. Pak de camera uit en leg de schoonheid van de natuur vast. Deze foto's zult u zeker uitgraven en een of andere keer bewonderen.
Mendenhall-Gletscher
Mendenhall Gletsjer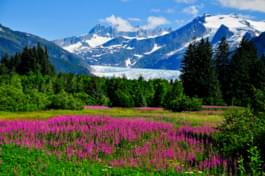 Gezicht op de Mendenhall gletsjer
De Mendenhall Gletsjer, ook wel bekend als de "rivier van ijs", is vanaf Juneau na 20 minuten rijden te bereiken met een huurauto. Het ijs op de rand is meer dan 150 jaar oud. De gletsjertong bij het gletsjermeer bereikt een hoogte van 30 meter en is twee kilometer breed. De Mendenhall Gletscher is een natuurspektakel dat u niet mag missen als u Juneau bezoekt.
Tracy Arm
Tracy Arm is een smalle fjord met zeer steile rotswanden, watervallen en gletsjers. Tijdens een rondleiding kunt u de Twin Sawyer Glacier van dichtbij meemaken. Kijk uit naar ijsbergen, spectaculaire kliffen en weelderige wilde dieren!