Huurauto Chili: Ervaar pure afwisseling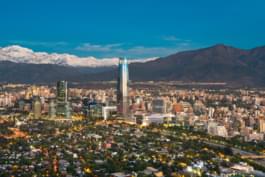 Skyline van Santiago de Chili
Chili biedt zijn bezoekers gigantische bergen, adembenemende kusten, koloniale steden en eenzame woestijnen. Ontdek alle hoogtepunten in Chili flexibel en zelfstandig met een huurauto op eigen houtje. Stel uw individuele lijst met hoogtepunten samen en kijk uit naar een reis door het langste land ter wereld. U kunt de juiste metgezel voor uw reis vinden bij AutoverhuurCheck. Vergelijk de prijzen van autoverhuurbedrijven en boek een huurauto tegen de beste prijs.
Chili autoverhuur: Haal uw huurauto op deze locaties op
Boek uw gewenste auto vooraf online en haal deze direct op bij een van de autoverhuurbedrijven in Chili. U kunt een auto huren op de volgende locaties:
Als alternatief kunt u uw huurauto direct na aankomst op een van de volgende luchthavens in Chili ophalen: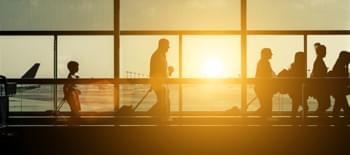 Haal uw huurauto direct op de luchthaven op
Vergeet niet om een volledige verzekering af te sluiten zonder eigen risico! In geval van schade zullen geen verdere kosten worden gemaakt.
Hoogtepunten in Chili
Je hoeft je geen zorgen te maken over verveling in Chili. Of het nu gaat om cultuur, natuur of sportliefhebbers - hier is voor elke smaak wat wils. De meest handige manier om uw gewenste bestemmingen te bereiken is met een huurauto. Mis de volgende hoogtepunten in Chili niet:
Atacamawüste
Atacama Woestijn
Een absolute aanrader voor een reis naar Chili is de Atacama-woestijn. Het wordt beschouwd als de droogste woestijn ter wereld en strekt zich uit langs de Pacifische kust. Hier zijn een paar tips om niet te missen in de Atacama-woestijn:
Paardrijden over de zandduinen
Zwemmen in de warmwaterbronnen van de Puritamadallei
San Pedro
schuren
Als je wat meer tijd hebt in Chili, dan moet je zeker een paar dagen doorbrengen op Paaseiland in de Stille Oceaan. Het is het meest afgelegen bewoonde eiland ter wereld en dankt zijn faam aan de tot 6 m hoge stenen figuren. Maar ook de krater van de vulkaan Rano Raraku en de kustwateren met vele kleurrijke vissoorten zijn een excursie waard.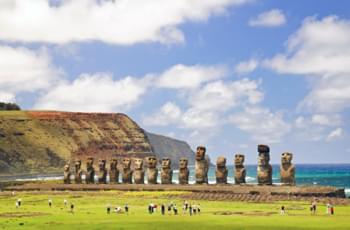 Stenen figuren op Paaseiland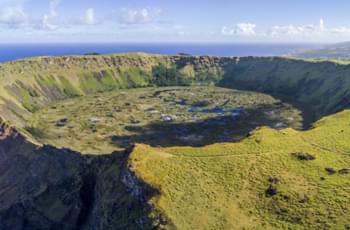 Krater op het Paaseiland van Chili
De koloniale stad Valparaíso moet zeker op uw lijstje staan. Rijd met uw huurauto naar verschillende musea en andere bezienswaardigheden en eindig de avond in een van de pubs op de Cerro Concepción of de Cerro Alegre.